Continuing our robot road show in recognition of National Robotics Week, we brought Gobot (http://gobot.io) our Golang robotics framework, to Boston to speak to BostonGolang. Boston has a thriving technology community, and we were happy to present our work to one of the most quickly growing meetup groups focusing on the Go programming language.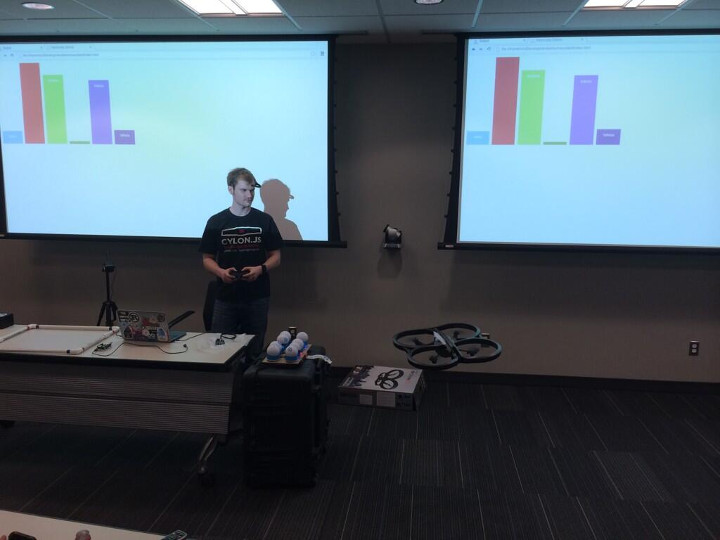 Held at the Akamai offices in Cambridge, we had just introduced our new "10 Rules Of Robot Ops" site earlier in the day, so we used that as the theme for the talk. We had also just finished support for the Neurosky Mindwave Mobile EEG, and it was neat to incorporate Brain-Computer Interfaces (BCI). We also demoed our Golang powered version of Conway's Game of Life using Sphero robots.
Thanks to all of you who came out to see us, we had a great time sharing our latest work with Boston's Golang community of enthsuiasts!
Please follow us on Twitter at @gobotio for the latest news and information, as we continue to work on this exciting platform.